Let Us Help You Take Advantage Of The Market
To maximize your return on your home, you need an experienced mortgage broker on your side to help you strike while the market's hot. Lisa Johnson has been working as a mortgage broker in Prince George for over two decades and knows the market better than most. When conditions are right, she can help you take advantage of your home's increased value with a home equity mortgage, equipping you with the cash you need to take that next big step in life. No matter whether that's going back to school, consolidating your debt, investing in additional property, or taking the vacation you've been dreaming of, a home equity loan from Lisa Johnson can help you achieve it. Call today to begin making the market work for you!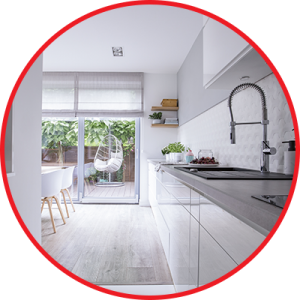 The Benefits Of Getting A Home Equity Loan Through Lisa Johnson:
Over 25 years of experience as a mortgage broker
Intimate knowledge of the Prince George market
Fast application process
Access the increase in your home's equity
Get cash for your next step in life
OFFERING HOME EQUITY MORTGAGES
A home equity mortgage is another loan on your home in addition to your first mortgage that you can use on whatever you wish: college tuition money, money to buy a second, vacation home or start your own business, or on home improvements. Home Equity Loans are easy with Lisa Johnson Mortgage Services.
QUICK APPLICATION PROCESS
PERSONAL SERVICE
WE WORK WITH MANY LENDERS TO GET YOU THE BEST DEAL
DIFFERENT OPTIONS AVAILABLE FOR YOUR HOME EQUITY MORTGAGE LOANS
WE OFFER HOME EQUITY LINES OF CREDIT
OFFERING HOME REFINANCE
Interest rates are low. Lisa Johnson Mortgage Services offers a quick application process, personal service, many options for lenders, and different options for your home refinance. Contact her today to begin the home refinance process

TAKE ADVANTAGE OF LOWER INTEREST RATES

TURN YOUR VARIABLE-RATE MORTGAGE INTO A FIXED-RATE MORTGAGE

CONSOLIDATE YOUR DEBT

ACCESS THE EQUITY IN YOUR HOME

LOWER YOUR MONTHLY PAYMENT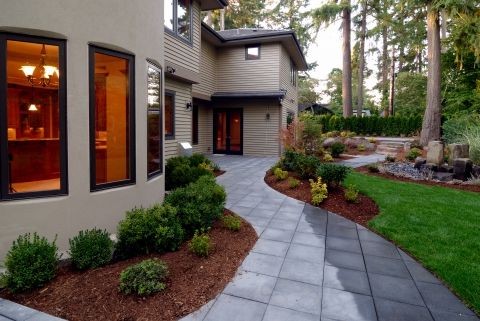 For many people, a home is the largest financial investment they will ever make. As time goes on, the value and equity in the home increase. If you want to tap into that value for the things that matter most for you and your family, a home equity mortgage may be just the way to do it.
Applying to a bank for a mortgage can be stressful and disappointing, especially if your credit is less than stellar or if verifying your income is a challenge. However, when you choose to work with Lisa Johnson's team, we find a way around those issues. We help you secure a home equity mortgage that is based solely on the equity in your home — not your income level or credit score. We make sure you're approved even when the banks say no.
Consolidate debts, renovate your home, buy a new house, assist a family member in need, or begin a new business — whatever you need the home equity mortgage for, it would be our pleasure to help. We even have options for those of you facing difficult situations, such as collections, foreclosure, or bankruptcy.
We promise to listen to your needs, provide the best possible service, and treat you with respect. Choose Lisa Johnson to give you the help you need. Our experience and knowledge allow all qualifying applicants to take out a second or third mortgage on their home, if needed. Reach out now to learn more.
Advantages Of Taking Out A Home Equity Loan
Capitalize On Favorable Market Conditions
If your house has increased in value since you bought it, taking out a home equity loan allows you to take advantage by borrowing against that increase in value. If you've lived in Prince George for several years, there's a fair chance your property may have seen an increase in value large enough to make taking out a home equity mortgage viable. Lisa Johnson will be able to help you make that determination. She's been working as a mortgage broker in Prince George for nearly 30 years and has a deep knowledge of the regional housing and financial markets. Call Lisa Johnson today to consult about your property's value and if you might be able to take advantage of it with a home equity loan!
Get Money For What's Next
The money you get from a home equity loan is a powerful, versatile asset that you can use for whatever you need. Do you need to consolidate your debt? Have you wanted to go back to school for years but not had the money to finance it? Have a big vacation you've been dreaming about? The money from a home equity mortgage can make that dream or that next big step a reality. Get a home equity loan from Lisa Johnson today to begin making moves in your life!
CONTACT LISA TODAY TO GET STARTED