Refinance Your Home Through Prince George's Top Broker
Whether you need to change the terms of your home loan to lower your payment due to hardship, or to take advantage of an improved credit history and pay it off more quickly, Lisa Johnson can help you through the refinancing process. Lisa is one of the most experienced mortgage brokers in Prince George, with over 25 years in the industry. Call her office today to refinance your home loan through Prince George's top-rated broker.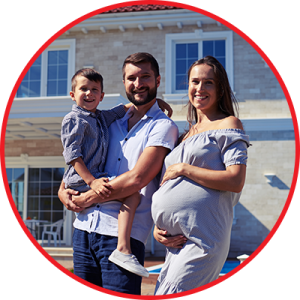 The Benefits Of Refinancing Your Home Through Lisa Johnson:
Nearly three decades of experience as a mortgage broker
Intimate knowledge of the Prince George financial market
Consolidate your debt
Access your home's equity
Take advantage of lower interest rates
OFFERING HOME EQUITY MORTGAGES
A home equity mortgage is another loan on your home in addition to your first mortgage that you can use on whatever you wish: college tuition money, money to buy a second, vacation home or start your own business, or on home improvements. Home Equity Loans are easy with Lisa Johnson Mortgage Services.
QUICK APPLICATION PROCESS
PERSONAL SERVICE
WE WORK WITH MANY LENDERS TO GET YOU THE BEST DEAL
DIFFERENT OPTIONS AVAILABLE FOR YOUR HOME EQUITY MORTGAGE LOANS
WE OFFER HOME EQUITY LINES OF CREDIT
OFFERING HOME REFINANCE
Interest rates are low. Lisa Johnson Mortgage Services offers a quick application process, personal service, many options for lenders, and different options for your home refinance. Contact her today to begin the home refinance process

TAKE ADVANTAGE OF LOWER INTEREST RATES

TURN YOUR VARIABLE-RATE MORTGAGE INTO A FIXED-RATE MORTGAGE

CONSOLIDATE YOUR DEBT

ACCESS THE EQUITY IN YOUR HOME

LOWER YOUR MONTHLY PAYMENT
HOME REFINANCE
Home refinancing could be the option you need to make your mortgage more manageable, but refinancing isn't for everyone. If you aren't sure whether it's the right move for you, contact Lisa Johnson. She would be happy to help you understand the benefits.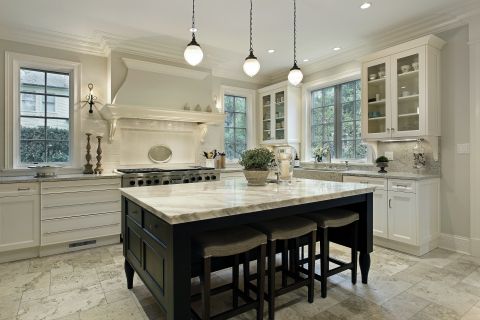 What should I know before refinancing?
Refinancing is the process of getting a new mortgage to replace your current one. This allows borrowers to obtain a better interest rate or payment terms. First, the existing mortgage is paid off. Next, the refinanced mortgage is funded. This could be a wonderful choice for those with a great credit history to convert that variable rate into a fixed and lower-interest rate. However, if your credit is not where it should be, refinancing could be a risky decision.
How can I tell if refinancing is right for me?
Everyone's financial situation is a little bit different. As a result, we encourage each of our clients to meet with us to discuss their specific situation. We examine the current status of your finances and then talk about the best way to move forward with you.
Make your mortgage decisions with confidence by choosing Lisa Johnson's team. We look forward to working with you.
Advantages of Refinancing Your Home Mortgage
Secure A Better Mortgage Rate
If mortgage rates have fallen since you took out your home loan, or you got your mortgage through a broker other than Lisa Johnson, chances are you can save money by refinancing your mortgage into a new home loan at a better rate. If your credit score has improved since you took out your mortgage, you may also be eligible for a lower rate.
Get Lower Monthly Payments.
If you can secure a lower interest rate, you'll likely be able to lower your monthly payments as well, especially if your refinanced mortgage has the same payoff date as your original home loan. You could also elect to extend your payoff date past what it currently is if you want to pay less in principle each month.
Shorten Your Mortgage Term.
It's common for homebuyers to begin with a 30-year home loan before refinancing down to a 15-year, fixed-rate mortgage after a couple years. Doing this allows you to pay off your mortgage faster and save a significant amount of money that you would have had to pay in interest if you stayed with the original 30-year home loan. Mortgage
CONTACT LISA TODAY TO GET STARTED