THE MOST EXPERIENCED MORTGAGE BROKER IN PRINCE GEORGE
Lisa Johnson has spent decades building her reputation as one of the most dependable Prince George area. She brings nearly 30 years of industry experience and market knowledge to the table to get you the best mortgage rates possible. Book an appointment with Lisa and start reaping the benefits today!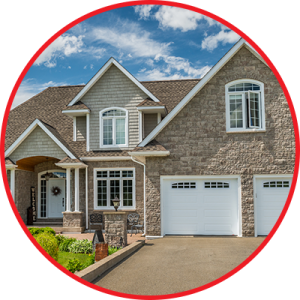 The Benefits Of Choosing Lisa Johnson As Your Mortgage Broker For Your Next Home Purchase:
Nearly 30 years of experience as a mortgage broker
Intimate knowledge of the Prince George market
Quick application process
Pre-approvals and pre-qualifications offered
Access your home's equity
OFFERING HOME EQUITY MORTGAGES
A home equity mortgage is another loan on your home in addition to your first mortgage that you can use on whatever you wish: college tuition money, money to buy a second, vacation home or start your own business, or on home improvements. Home Equity Loans are easy with Lisa Johnson Mortgage Services.
QUICK APPLICATION PROCESS
PERSONAL SERVICE
WE WORK WITH MANY LENDERS TO GET YOU THE BEST DEAL
DIFFERENT OPTIONS AVAILABLE FOR YOUR HOME EQUITY MORTGAGE LOANS
WE OFFER HOME EQUITY LINES OF CREDIT
OFFERING HOME REFINANCE
Interest rates are low. Lisa Johnson Mortgage Services offers a quick application process, personal service, many options for lenders, and different options for your home refinance. Contact her today to begin the home refinance process

TAKE ADVANTAGE OF LOWER INTEREST RATES

TURN YOUR VARIABLE-RATE MORTGAGE INTO A FIXED-RATE MORTGAGE

CONSOLIDATE YOUR DEBT

ACCESS THE EQUITY IN YOUR HOME

LOWER YOUR MONTHLY PAYMENT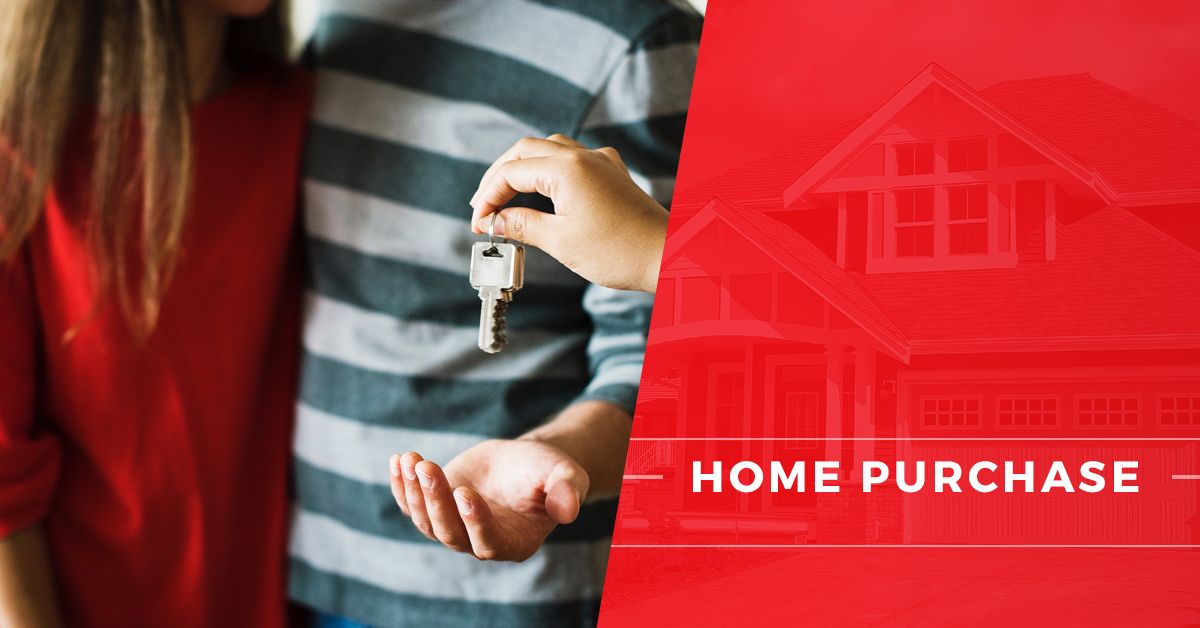 When buying a home, you'll need the best mortgage broker. A mortgage broker is someone who functions as an intermediary for the home buyer. He or she works with the banks and other mortgage lending companies to get the home buyer the best terms on his or her mortgage. So instead of going to only one financial lending institution, filling out all that institution's required forms, and then finding out this place doesn't offer what you need, a good mortgage broker will gather all of your documents and find you the best deal amongst all the lending institutions.
Lisa Johnson is proud to be a Top Rated Local® mortgage broker in Prince George. She didn't earn that reputation overnight. She's worked tirelessly with her clients over the last two decades and counting to ensure they are getting the best mortgage rates possible and securing the financing they need to acquire their dream home. Her intimate knowledge of the Prince George market and connection with many of the best lenders in the area has allowed her clients to secure the lowest mortgage rates possible and take advantage of the market when equity increases in their home. Contact her today to see what makes her service so highly rated, and take advantage of her low mortgage rates for your home purchase today!
Pre-Approval Offered
Lisa Johnson is also pleased to offer pre-approval and pre-qualification to eligible homebuyers. Lisa knows just how competitive the Prince George housing market can be, and with the power of pre-approval on your side, you'll be able to make an offer on your dream home more quickly and easily than other buyers. Pre-approval can help your offer stand out to real estate agents when they're comparing offers from buyers, as it shows you have financial backing and are organized and prepared to move to closing more quickly than other homebuyers that don't have pre-approval.
TIPS TO FINDING A MORTGAGE BROKER
Make sure he or she is knowledgeable. A mortgage broker should have relationships with the local lending institutions as well as contacts at the major mortgage lending establishments, so he or she can get you the information you need to know quickly and efficiently. He or she should know all the ins-and-outs of the different types of mortgages and the common errors that are made on applications in order to avoid that. Offers on homes have deadlines, so you want a mortgage broker who can work efficiently and effectively.
Licensed and experienced. All mortgage brokers have to be licensed by the appropriate agencies. Furthermore, you want a mortgage broker who at least has some experience in the loan approval process. This is most likely you're biggest purchase in your lifetime, and you want to make sure you're getting the best interest rate and terms, which can add up to big money at the end of 30 years. Lisa Johnson has over twenty years in the mortgage and real estate industry. As a licensed realtor, she also knows the real estate market as well — a bonus when you need home purchase advice!
Caring. An often overlooked quality in mortgage brokers is caring. Does your mortgage broker care about you as a person or are you just a number? Truth be told, all mortgage brokers do the same thing: find you a mortgage for your home purchase. But not all care; some see you as just a paycheck. Find the mortgage broker who asks about your family, your kids, your pets, your values, and your needs in terms of this mortgage.
Customer service. This is where your mortgage broker differentiates himself or herself from the crowd. Note if your mortgage broker responds to your phone calls, emails, and texts quickly. Does he or she answer all your questions, or if he or she doesn't know the answer, will he or she find it out for you? How many trips do you have to make to your mortgage broker office to drop off materials? Does your mortgage broker follow up with you promptly? Does your mortgage broker do all the backend office paperwork without you having to think about it, which is the whole reason you hired that person in the first place?
Lisa Johnson is not your average mortgage broker in Prince George. She loves this community and the people in it, and she makes sure all of her clients are taken care of. Your needs come first. Lisa Johnson treats you how she wants to be treated. Contact her today!
STEPS TO BUYING YOUR DREAM PRINCE GEORGE HOME
Make A List Of Your Priorities
Work with your partner to make a list of everything you want in a home, and separate the list into needs and wants. How many rooms and bathrooms does your home need to have? Do you need a garage of a specific size? Does the house need to be located in a particular area of town? How big of a yard would you like, if any? Do you have a preferred layout for your kitchen, preferred heating type, or a desire for particular amenities, like a spa or heated flooring? Chances are you won't be able to find a home that has absolutely everything you could want, so prioritize your needs and wants carefully to delineate between your essentials and things you're willing to go without if you can't find a home that includes everything within your budget. From there, you're almost prepared to start browsing the housing market.
Speak To Lisa Johnson Or Another Mortgage Broker About How Much House You Can Afford
Meet with Lisa or another broker to go over your finances. She'll be able to help give you an accurate idea of what your home purchase should be, factoring in the several thousand in closing costs that many homebuyers forget to account for when budgeting on their own. At this point, Lisa may also be able to get you pre-qualified for a mortgage, depending on your financial situation, which will give you a leg up in the home buying market.
Hire A Real Estate Agent And Begin Looking For Homes
At this point, you're logistically and financially prepared to begin looking for homes. Hire a reliable real estate agent and go hunting. Have some fun with it! The house you purchase will be your home for at least the next couple years. Visit a few houses, size things up for yourself, and make an offer on your favorite.
Choose Lisa Johnson As Your Mortgage Broker
When it comes to finding your dream home, you can't leave it up to just anyone to help. After all, you will likely spend, at the very least, the next few years living there. Eliminate the risk and choose an experienced professional. Lisa Johnson can help you as you purchase your new home.
Our team is involved with each step of the way to your new home. We begin by creating a plan for your purchase. You share your wants and needs with us, and we help you understand what to expect. Next, we present options that align with your budget and requests. Once you have a house chosen, we work closely with you until it is yours to enjoy — day in and day out. We would be happy to provide any additional services you require after the sale, so do not hesitate to reach out once you have the keys to your new dream home.
Lisa Johnson proudly serves the residents of Prince George. With more than 27 years of experience, her professional life has been dedicated to providing relief and understanding to those who need it most. The search for a new home doesn't have to be difficult. Choose our team for unparalleled attention and care. We look forward to helping you afford your dream home.
Get A Home Inspection
Once your offer is accepted and you've secured your mortgage from Lisa Johnson, it's time to get your house inspected and appraised as a final verification of value before closing. If there's a mechanical issue with the HVAC system or any of the other utilities or appliances that you didn't notice while you were in the home, a professional appraiser will be able to notice and report it to you. They can also pick up on subtle signs of infrastructure damage and other lurking issues if there is any. An appraisal isn't cheap, but it's a worthwhile investment to ensure that the house you're purchasing is indeed as valuable as advertised.
Sign The Papers At Closing And Secure Your New Home
Once you've had your home appraised and inspected, all that's left is to sign the closing papers and take the keys to your new home! If you have any questions or concerns along the way, Lisa Johnson will be with you the whole time to ensure the process goes as smoothly and stress-free as possible for you. Prince George is one of the most beautiful areas in Canada, she wants you to be excited about moving here and not stressed out over the fine details.
So what are you waiting for? Call Lisa Johnson and apply for pre-approval today! Your picturesque new Prince George home is out here waiting for you.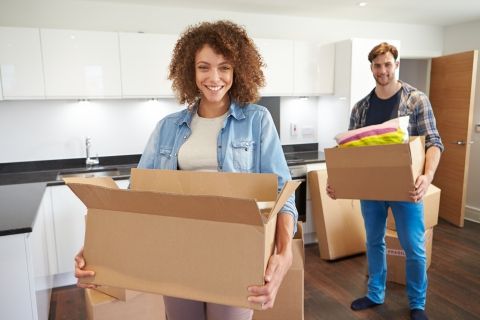 CONTACT LISA TODAY TO GET STARTED